COVID-19 has had an impact on rents as the latest data demonstrates.
Out of the 16 local government areas we look at in Tasmanian Rents, there was a decrease in rental prices for 3-bedroom properties in most (13 out of 16). In only two areas in the North West was there no change in price compared to the previous quarter.
Overall rents dropped across the state, but most significantly in the South, particularly around Hobart. Rents for 3-bedroom properties in Hobart City went down by $50 compared to the March quarter; rents were also $30 down compared to the same quarter last year.
Nevertheless, despite the fall in rents across most of Tasmania, most rental properties continue to be unaffordable. There is no respite yet.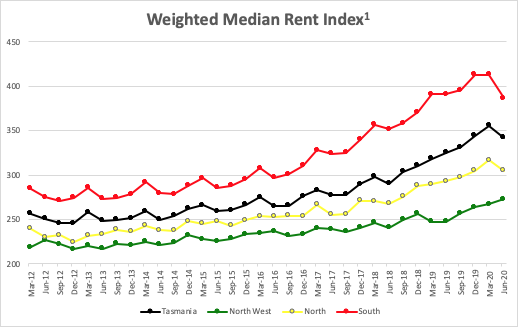 Find the full report here.