Want to know the median rent for 2 bedroom properties in Burnie?  3 bedroom properties in the Huonville area?  What about the change in rents in Inner Launceston in the last three months?  They are answered in Tasmanian Rents, a new quarterly publication compiled by the Tenants' Union using data from the Rental Deposit Authority.
This issue includes statistics from the first quarter of 2015.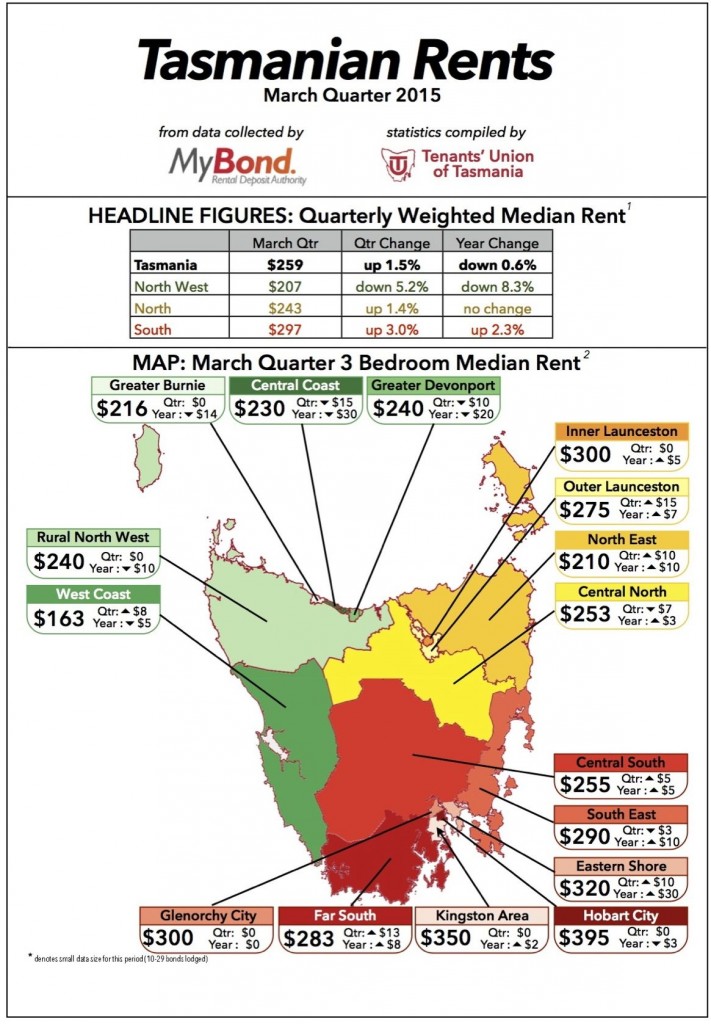 Disclaimer:
The Rental Deposit Authority and Tenants' Union of Tasmania give no warranty regarding the data's accuracy, completeness, currency or suitability for any particular purpose; and do not accept liability howsoever arising, including but not limited to negligence for any loss resulting from the use of or reliance upon the data.