Rents in the December quarter 2019 continued to rise in all parts of the state and well above inflation as they have done over the past three years. This issue along with the upcoming March quarter 2020 issue will be the last before Corona picture. We are curious. Will rents change and how?
In the last quarter of 2019 rents rose by 4.3% in the South, 2.4% in the North and 2.6% in the North-West. The median rent for a 3-bedroom property reached $550 per week in Hobart City and $370 per week in Inner Launceston.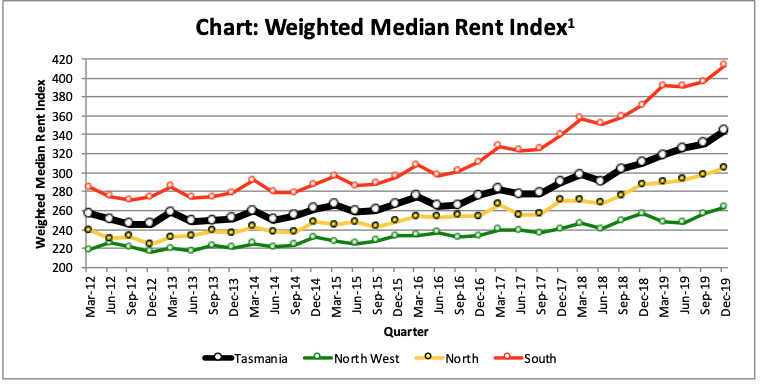 Find the complete Tasmanian Rents December quarter 2019 report here.