After a dip in the June quarter of this year, rents have picked up again. State wide weighted median rent bounced back to almost exactly where it was in March 2020, while rents in the South stayed a little below March level and rents in the North slightly above the prices in March.
Only rents in the North-West have followed a different pattern. They continued to rise throughout the pandemic and are only now starting to slow down.
Overall, rents are below their predicted trajectory before COVID-19 hit, but remain at a high – unaffordable for many – level. Compared to five years ago, state wide rents are up 37%!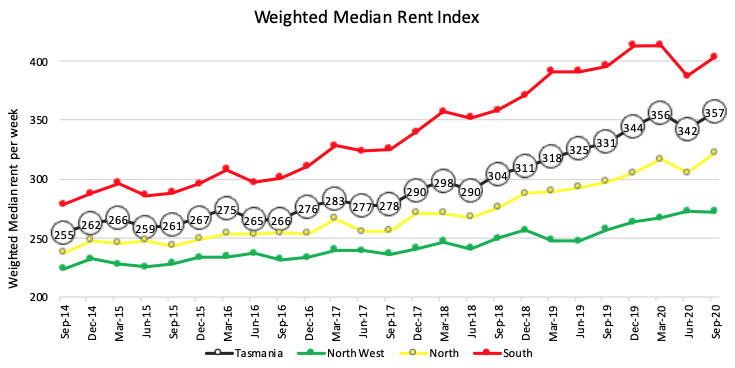 Find the full report here.