Rents in the South of Tasmania have moderated in the last quarter. Particularly rents for three bedroom properties in the South hardly moved at all. The biggest quarterly increases were recorded in the North of the state.
While slowing rent growth is a welcome reprieve for Tasmanian tenants, the stagnation happens at a rent level severely unaffordable for many. It also comes after a period of very high rent increases.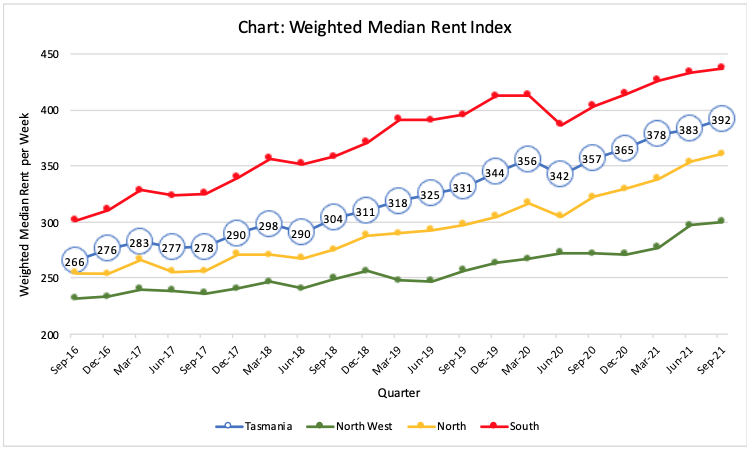 Find the full report here.