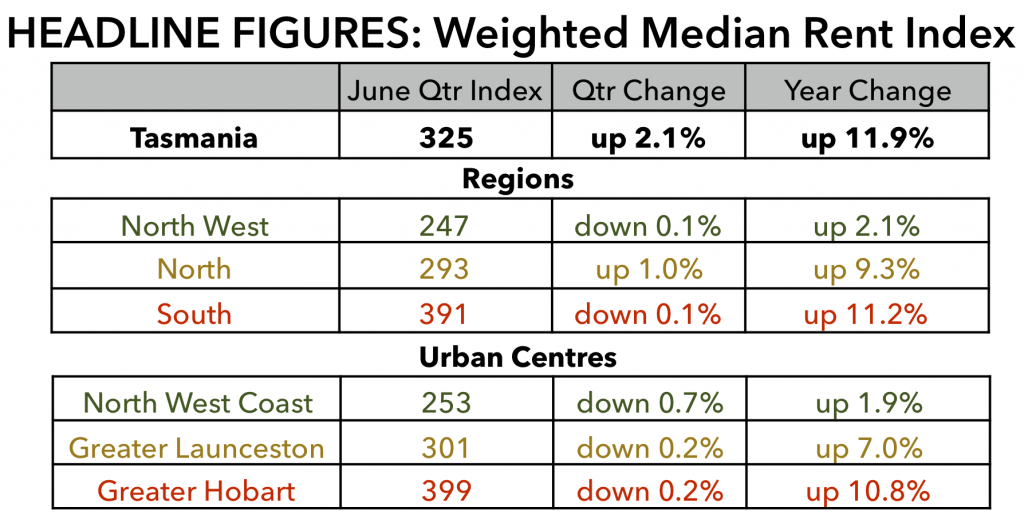 Rents moderated throughout Tasmania* in the June quarter with the North being the only region or centre to have a rise in rent. While this moderation is consistent with June quarters in the past it is still welcome news for tenants following the constant increases in rent since 2016. Rents in the South have markedly outstripped inflation for the past three years, while the North, and to a lesser degree, the North West have also seen rent rises above inflation.
*Note that anomalies can occur when combining medians, such as when the 3 regions are combined for the Tasmanian figure. In this case, the Tasmanian quarterly change of +2.1% exceeds all of the regions. During this period Tasmanian Rents has focussed upon regional and urban centre figures as they provided a better reflection of rental price conditions.
For the full report including suburb statistics and financial year comparisons, go to our Tasmanian Rents page.