Rents in the South continue to decrease, albeit not as significantly as last quarter, causing the statewide index to drop as well.
It's the first time since September 2012 that rents in the South or statewide have decreased for two consecutive quarters, both times by around 5 per cent.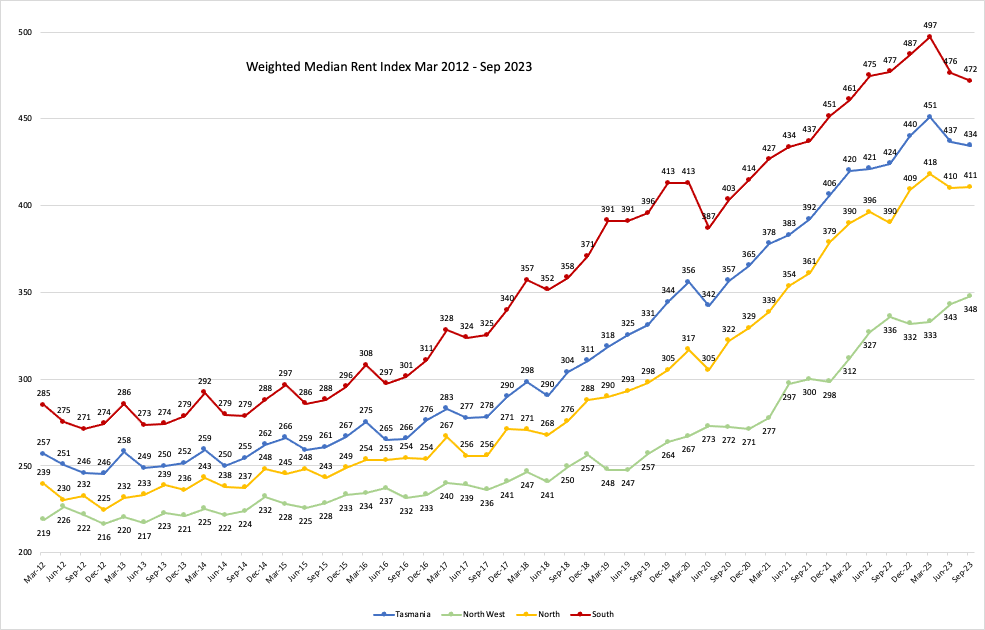 Overall changes, both up and down are relatively small, both compared to last quarter and last year.
Find the full TasRents report for September 2023 here.