Rents continue to rise without any major relief.
Rents for 3-bedroom properties are particularly high in and around population centres, with Glenorchy recording the highest increase compared to last year's prices of $60 per week and Kingston area recording the highest quarter change with an increase of $35 per week.
Only in the North West the median index plateaued for the second month in a row at $333 per week.
This widens the gap between rent prices in the North West compared to the South and the North. The difference between the South, which historically is the state's most expensive region and the North West grew from $65 in March 2013 to $164 in March 2023.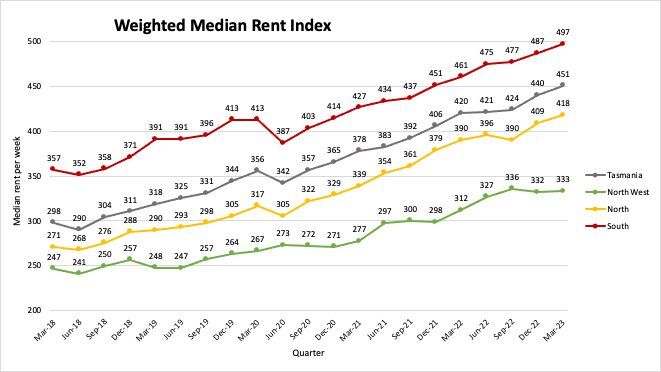 Find the full Tasmanian Rents publication here.