The latest Tasmanian Rents data has been released. It shows increases in most parts of the island both, in relation to the last quarter as well as the last year.
Long term data shows that rent prices continue to rise much faster than they used to prior to approximately 2016/17.
Traditionally, rent increases are most significant in the March quarter.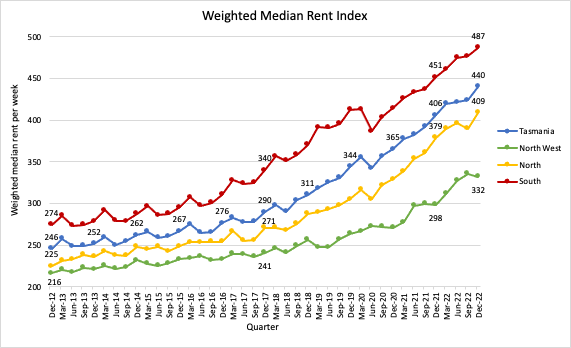 Find the full report here.