Residential Tenancy Act Review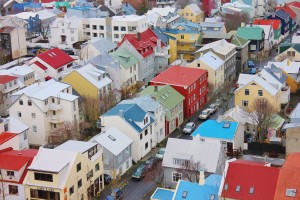 1 August 2015
Minimum Standards are incorporated into the Residential Tenancy Act.
These standards will be phased in from 1 August 2015 – 1 August 2018.
1 October 2014
Many amendments to the Residential Tenancy Act come into effect.
August 2014
Late lobbying by industry groups knock out the introduction of minimum standards component until a later date.
May 2014
Amendments to legislation have been confirmed to start on October 1, 2014, with a some elements not coming into effect until late 2017.
February 2014
Consumer Affairs and Fair Trading announce that they expect the legislation to start on July 1 2014, but that is subject to final government approval.
26 September 2013
Bill passes Tasmanian Parliament following agreement from Legislative Assembly.
19 September 2013
Bill passes Legislative Council with minor amendments.
17 September 2013
The Bill that will legislate for minimum standards for Tasmanian residential tenancies and reform other sections of the Residential Tenancy Act is scheduled for debate in the Upper House tomorrow.
The Tenants' Union is generally happy with the Bill but has some concerns with some of the proposed amendments.
The proposed minimum standards include:
The premises must be weatherproof and structurally sound
The premises to be clean at the start of the tenancy and in good repair throughout the tenancy
There must be an adequately ventilated, council approved toilet, washbasin, and a bath and/or shower with hot and cold water
Kitchen sink with hot and cold water, stovetop with at least 2 elements
There must be an adequate supply of electricity available that can be safely used.  Every room (except storage rooms) must have adequate natural or artificial light
At least one 'fixed' heating device in the main living area
Curtains or blinds in each bedroom and living area (except Housing Tas owned properties)
Adequate ventilation in the premises, including lockable windows
The Commissioner may grant exemptions to properties for some or all of these standards.
Some standards will not come into force for 3 years
Other positive proposals:
A fixed term leases becomes a non-fixed term lease on the day after the end date of the fixed term, rather than 28 days after
Rentals are to be advertised and offered at a fixed price
Non-bank transaction fees cannot be levied for rent payments
Rent increases may only be given once every 12 months (except Housing Tasmania)
The Residential Tenancy Commissioner rather than the Court now handles rent increase disputes, but tenants now only have 60 days from the notice of the rent increase to lodge a dispute.
Heating elements of a cooking stove to be repaired within 14 days, unless more than half of the elements need repairing, in which case they need to be repaired immediately.
The Residential Tenancy Commissioner rather than the Court deals with repair disputes.  This should make it quicker, cheaper and less intimidating.
Some of the negative proposals include:
Allowing landlords to replace broken down appliances with inferior versions of the same function (i.e. replace heat pump with an inefficient electric heater)
The minimum standard for an oven is a microwave
The introduction of income and asset tests for properties owned by Housing Tasmania.
10 April 2013
Bill passes Lower House with several amendments.  Minimum standards largely unchanged, but contentious Housing Tasmania conditions watered down.  Union will seek further amendments in Upper House.
Early April 2013
Tenants' Union support Bill but recommend changes to key provisions dealing with Housing Tasmania tenancies.
March 2013
Residential Tenancy Amendment Bill tabled in Tasmanian Lower House.
Late 2012
Confidential draft Amendment Bill released to roundtable members.  Final discussion follows.
April 2012
Key stakeholder roundtable meets for first time to discuss the proposed amendments, hosted by Consumer Affairs and Fair Trading.  Participants include: Real Estate Institute of Tasmania, Shelter Tasmania, community housing organisations, Housing Tasmania and the Tenants' Union.
February 2012
Tenants' Union response to the Final Report and Consultation Paper was completed.
December 2011
The Residential Tenancy Act Review's Final Report and Consultation Paper was released and has 17 key recommendations including:
Allowing rent increases to occur only every 12 months instead of the present 6 months,
The introduction of limited minimum standards of accommodation.  These include hot and cold running water, cooking facilities, adequate ventilation and adequate heating in the main living area.  Further standards would be examined by a working party,
Removing provisions that allow tenants to undertake repairs when the landlord/agent won't do them, and
Allowing landlords to let properties to family members after giving 90 days notice to a tenant on a non-fixed lease.
As you can see there are some improvements for tenants and some potential victories for landlords/agents.
The Tenants' Union will be responding to the Report with a detailed submission.  If you wish to make a comment, either contact us or make your own submission.  The closing date is 24th February 2012.
May 2011
The Tenants' Union attended a roundtable discussion with major organisations associated with tenancy, hosted by Minister Nick McKim and Consumer Affairs and Fair Trading. We were told the next stage of the Review will proceed in three parts:
Amendments that are agreed upon by most stakeholders would be discussed in an options paper to be published in June/July 2011 for public comment,
Tenancy Quality Standards would be discussed in a  second options paper, and
Contested issues arising from the submissions to the Review would be discussed in a third round.
It is envisaged that the first round of legislation will be brought to Parliament early in 2012.
November 2010
The Tenants' Union made a presentation on our vision for a reformed Residential Tenancy Act at the Renting in Tasmania conference. Here are the powerpoint slides that were shown during the presentation.
February 2010
The Tenants' Union completed its initial submission.
Our key recommendations are:
To create minimum residential tenancy standards to guarantee that all tenants live in adequate housing.
That landlords need valid reason(s) to evict tenants.
To limit mid-lease rent increases to the inflation rate.
There are also recommendations on tribunals, paying rent, caravan parks, student accommodation and more.
Click here for the full submission.
Late 2009
The Minister for Corrections and Consumer Protection (at the time), Lisa Singh, released a discussion paper on the Residential Tenancy Act and issues in the residential tenancy market. The discussion paper explored issues such as security of tenure, rent increases, accommodation standards and dispute resolution and sought comments and submissions from the public. The purpose of this paper was to give broad direction to the scope of a discussion about issues relating to the Residential Tenancy Act and the role of the Act in the residential tenancy market.